Greece and Crete, 1941 by Christopher Buckley


(Pub: Efstathiadis Group, Athens)
ISBN: 9602260416
A detailed account of these two campaigns, written shortly after the war ended.
(Obtainable from Amazon books for £3.99 plus £2.75 p&p.)

Crete, 1941: The Battle at Sea by David A. Thomas


(Pub: Efstathiadis Group, Athens)
ISBN: 9602260858
A detailed account of the naval; actions around Greece and Crete in April and May, 1941.
(I bought my copy in a book shop in Crete for 10 Euros but it is obtainable from Amazon books for £10.79.)

Dear Alison edited by Simon Pollard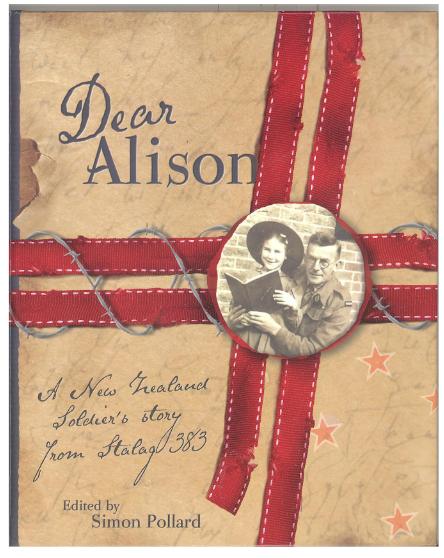 (Pub: Penguin Group, NZ)
ISBN: 9780143304609
I cannot recommend this book highly enough. On the face of it, it details the experiences of Dudley Muff, a Private in the 20th Bn., 2NZEF, as a POW in Stalag 18B and Stalag 383. What makes the book quite unique is that Dudley wrote the diary for his 4 year-old neice, Alison, and filled the pages with cartoons and little stories. It is a delight to read on many levels. I've included a sample page above.
(My copy was a gift from Lance Green, son of Percy Green, S/Sgt, 22nd Bn. 2NZEF. Amazon don't seem to be selling it yet, but a Google search indicated that there are some NZ websites offering the book.)

Arbeitskommando by Elvet Williams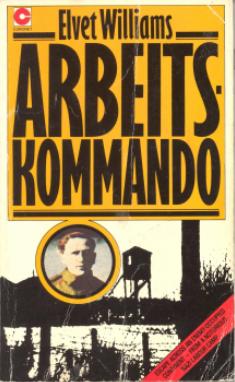 ISBN: 0340220104
A very readable account of Mr Williams' experiences from capture on Crete, through Stalag 18A and various Work Camps up to his successful escape through Yugoslavia in 1944.
(I got hold of a second-hand copy for about £5.00, including p&p, through Amazon.)

In Captivity 1941-1945 by Ken Willmott


Ken's rather wry view of life in Stalag 18A. Very readable.
ISBN: 0952977206
(Sadly, Ken died in 2011, aged 97. The book is no longer in print. Secondhand copies may still be available.)

The Joy of Freedom by Eric Fearnside


Eric's account of his life from being called up until his release in 1945. A lot of information on the entertainment in Stalag 18A.
ISBN: 0952866404

Tell Them We Were Here, Volumes 1 and 2 by Edwin Horlington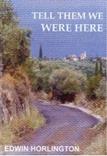 Originally printed in two volumes, now combined into one book, this is an account of the first-hand experiences of servicemen in Greece in 1941 and later in captivity. Edwin managed to escape from Kalamata on the last ship to leave.
ISBN: 0951839306

Copies are available by sending £16.95 to
Propagator Press
38 Parkside Road
Leeds
LS6 4NB
Tel: 01132759900
Forty men - Eight horses by Douglas Arthur


A very readable account by Doug of the 106th Lancashire Hussars (Yeomanry) Regiment, Royal Horse Artillery, taking him through the retreat in Greece and capture in Crete and on to a number of Work Camps and Stalag 18A itself.
ISBN: 1843860708
(Available on Kindle, £2.48.)

Khaki & Cowdung by Jack Wentworth Ansell


Jack's personal account of the Greek Campaign and his subsequent experiences as a POW, first in Stalag 18D at Marburg and then on a number of Austrian farms.


Escape from Stalag 18A by George Morley


A short and lively account of George's experiences from joining up in Melbourne, capture in Greece and numerous attempts to escape until finally successful with the help of Yugoslav Partisans.
ISBN 9780980298529
(Purchase details available from www.meni.com.au)
A kind of cattle by Barney Roberts


A poignant and poetic memoir of Barney's journey from his home in Tasmania, taken prisoner in Greece and his time with a farming community in Austria.
ISBN 0642994781
(Available from Amazon for prices around £7.00)
Barbed Wire & Balkans by Eric Bardsley


A well-written account of Eric's experiences from joining the Royal Signals, through Egypt and Greece, as a POW in Austria and then the long journey home via the Russian port of Odessa. Some excellent drawings.
ISBN 9780956619624
Available from:
Bannister Publications
118 Saltergate
Chesterfield
S40 1NG
Tel: 01246 550488
E-mail: books@bannisterpublications.com
Price: £7.99 + £1.30 p&p. Cheques payable to 'Bannister Publications Ltd'.
The War Story of Soldier 124280 by Mike Sadler


A very detailed, thoughtful account relating Mike's experiences from joining the 26th Field Regiment, South African Artillery, age 17, through capture at Tobruk and being a POW in both Italy and Austria.
ISBN 9781475275858
Available from: www.mikesadlerbooks.com
Dangerous Days by Ernest Brough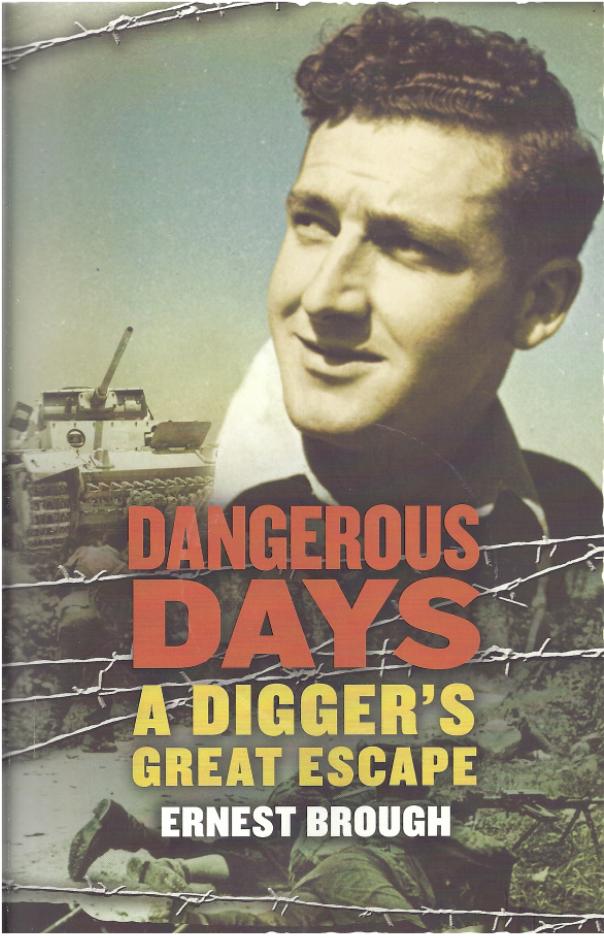 Ernie Brough fought at the siege of Tobruk and El Alamein, where he was taken prisoner. POW camps in Italy and Austria followed. He then escaped from a Work Camp near Graz and joined the Yugoslav Partisans. He was awarded the Military Medal for his exploits.
ISBN 9780732287344
Available from:
Harper Collins Publishers
www.harpercollins.com.au
Price: £17.27 from Amazon but a copy available at £4.45 (August 2012)
A Long Way Home by Charles Granquist
Charles' account begins with his early life in Blaxland in the Blue Mountains of New South Wales. At the start of the war, he lied about his age to get into the infantry, serving in North Africa and Greece before becoming a POW. He escaped several times and returned to Australia with his Russian war bride. Well written.
ISBN 9780980658224
Available from:
Big Sky Publishing
www.bigskypublishing.com.au
Price: £5.85 from Amazon (January 2014)
He was a good soldier by Lionel Bigmore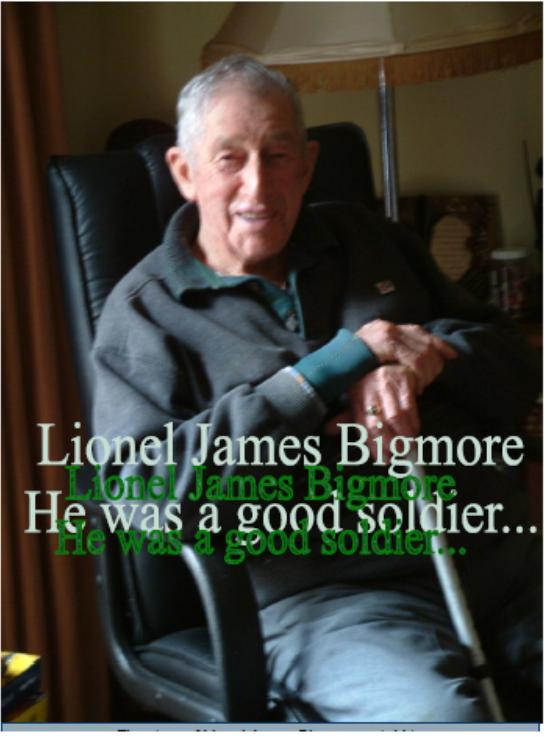 The story of Lionel James Bigmore, as told to Carol Mules and Shane Browning in June 2003. In a series of conversations, Lionel recounts his life from early days in Victoria through his experiences as a soldier in North Africa and Greece, as a POW in Austria, and finally back to Australia in 1945.
Available as a PDF download (5Mb)
A Journey through a Minefield by Stuart Blofeld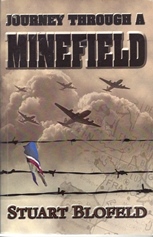 A well-written fictionised (names of people and places changed) account of Stuart's experiences from being wounded and captured in Greece, through his time working on farms in Austria, where he met and fell in love with an Austrian girl. The latter part of the book deals with the experiences of the Austrian people when the Russian troops arrived and his successful attempt to get himself and his then wife away from the Russian zone to the British sector.
ISBN 1843861100
Available from:
Vanguard Press
www.pegasuspublishers.com
Price: £1.44 from Amazon (August 2015)
---
Return to top of page
Return to last page